Beach Cottage B&B in Inverness Celebrates One Year of Success
November 1, 2013 - London
After just one year Beach Cottage B&B has become one of the most highly rated accommodation providers in Scotland.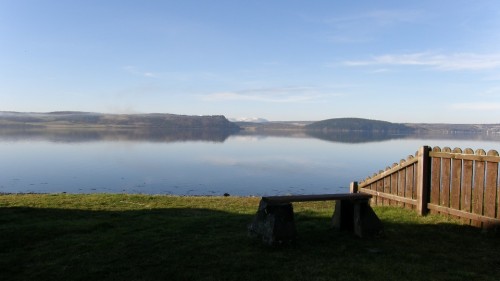 Inverness, Scotland - November 1st, 2013 /MarketersMedia/ -- Beach Cottage B&B is celebrating its one year anniversary after being transformed beyond all recognition. The property which was once a run-down old fisherman's cottage was renovated in 2012 into an idyllic bed and breakfast overlooking the sea on the shores of Moray Firth in Inverness.
The Bed and Breakfast has proven to be a huge success and has attracted tourists from around the world. TripAdvisor members that have stayed have provided excellent reviews resulting in Beach Cottage B&B now ranking 8th out of 212 B&Bs in Inverness and reviews given by guests that booked with Booking.com give Beach Cottage an average score of 9.7 out of 10. Part of Beach Cottage B&B's success may be because visitors find the accommodation to be highly relaxing, while being ideally situated to get to, since Inverness City Centre is just six miles away.
Brad Norris, owner of Beach Cottage B&B said about this achievement, "At Beach Cottage B&B, I am proud to have been so successful in a short space of time. It has been an amazing first year and I put my heart and soul into renovating the property and creating a venue for visitors to come and enjoy the beauty of the area. I'm dedicated to looking after number one - my guests, and making them feel welcome as well as ensuring they get the most from their time in the Highlands of Scotland."
What makes Beach Cottage so appealing to guests is its stunning panoramic views overlooking the Moray Firth from Inverness to the South West and then around to Fort George, Chanonry Point and the North East. Visitors to the B&B may also be able to spot bottlenose dolphins, seals and sea otters - occasionally the otters can be seen playing or feeding along the beach.
Asides from captivating views, the B&B accommodation is both luxurious and comfortable to stay in. Guests can choose from two en suite bedrooms, including the Moray with French doors and a Juliet balcony overlooking the sea view of the Moray Firth. While the Beauly is situated in the older part of the cottage, with similar scenic views that can be witnessed from the comfort of the bay window.
Amenities include a king sized bed in both the Moray and Beauly rooms, 32" inch TV, a silent fridge, tea and coffee facilities, an iPod dock and free WiFi. The only difference is that Moray is an en suite with a bath and a shower, while the Beauly room has just the shower.
In the morning, guests will receive a hospitable breakfast with a wide choice of foods; continental breakfast including fruit juice, cereals, yoghurts, fresh fruit salad, along with cold meats and cheeses. Meanwhile those looking for a heartier breakfast can choose from a Scottish Breakfast, Bacon and Eggs, Scottish Smoked Salmon with Scrambled Eggs, Scottish Kipper Fillets and Smoked Haddock. Tea, coffee and toast are also available.
Located just 6 miles from Inverness Airport, visitors find Beach Cottage B&B the ideal place to stay during their travels, whether it's for business or leisure. Holidaymakers wishing to stay at Beach Cottage B&B in 2014 are reminded that it's essential to book early to ensure a reservation.
Visit http://www.beachcottageinverness.co.uk/ for more information.
Contact Info
Name: Bradley Norris
Organization: Beach Cottage B&B
Phone: 01463237506
Address: 3 Alturlie Point, Allanfearn, Inverness, Inverness-Shire, Scotland, IV2 7HZ
###

This announcement is sourced from MarketersMedia [Link].

---
This announcement is distributed by Thomson Reuters on behalf of Thomson Reuters clients.

The owner of this announcement warrants that:
(i) the releases contained herein are protected by copyright and other applicable laws; and
(ii) they are solely responsible for the content, accuracy and originality of the
information contained therein.

Source: MarketersMedia via Thomson Reuters ONE

HUG#1739909

Thomson Reuters
Comment on this story